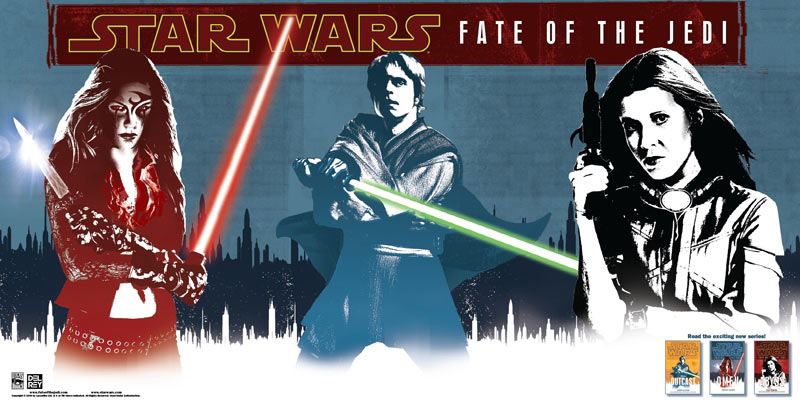 The most recently completed Star Wars novel series, Fate of the Jedi featured a very unique style of cover art. This art was produced by the firm
Keltie Cochrane
under a four year contract.
Keltie Cochrane's Creative Director Ian Keltie dropped what was some interesting news to me in a story on
The Northern Echo
regarding the firms work with Lucasfilm.
"A hidden gem to the project was that in order to create the artwork I was given the passwords to the Star Wars image vault which is full of the original photography and behind the scenesimagery, which I had to promise to never share - I felt honoured to be part of a privileged few with something that was so special to so many people."
So Lucasfilm has a top secret Image Vault? Add that to the "Holocron" and George Lucas' Notebook on my Star Wars Bucket List of things to get my hands on.
This of course lead me to a few questions: