Art by Scott Biel
StarWars.com
has released a First Look at Michael Reaves new Star Wars novel, co-written by Maya Kaathryn Bohnhoff. Shadow Games (working title Holostar). Shadow Games is a stand alone paperback novel that stars Dash Rendar (introduced in the 1996 Star Wars: Shadows of the Empire multimedia releases). The SW.com article mentions an October release, however Del Rey's
Official Star Wars Facebook Page
, lists its release as Nov. 29th, 2011.
SW.Com Novel Blurb:
Javul Charn is the most famous pop star in the galaxy -- and the runaway bride of a violent lieutenant in Black Sun, the crime syndicate commanded by Prince Xizor. Or so Javul says. Soon after Dash Rendar, broke and desperate, agrees to be Javul's bodyguard, he realizes that openness is not her strong suit -- and that murder is stalking her tour.


Between the discovery of dead bodies in a cargo hold and an attack by an unidentified warship, Dash and co-pilot Eaden Vrill desperately try to understand who is terrorizing Javul's tour and why. When Han Solo suddenly joins Javul's road show, the stakes are raised even higher. Now Dash, who has a history with Han and an even worse history with Prince Xizor, follows his instincts, his discoveries, and Javul herself -- straight into a world that may be too dangerous to survive!
My Thoughts on the Cover Art and Story Blurb: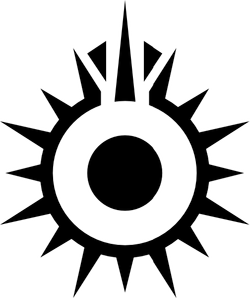 The cover is a different look for a Star Wars books, there are elements of it that I like and elements I don't like. The Star Wars logo in red with the effect on it looks nice. I really like the open doors with the Imperial cog on one side and the Rebel Alliance logo on the other. Though if Black Sun is going to feature prominently perhaps it would have made more sense to have the Black Sun logo featured on the cover.
I dislike the effect on the "Shadow Games" title. I also dislike the male character image deep set down the hallway between the doors. Looks like it could be no one and anyone. It does also have the suspense/thriller/action novel feel to it. Unlike the Knight Errant novel cover that had me really excited for the book, the cover art for this one isn't much of a hook to get me excited for it. Hopefully the story is awesome.
The story is set in 2 BBY, which interestingly enough is the same time in universe time period as Brian Daley's Han Solo Trilogy. So Han who will be guest starring in this book either has to be coming from or heading to the Corporate Sector. It also is set before the Death Troopers novel (1BBY), so its before Han and Chewie have their run in with zombies. It is also set about 5 years before Shadows of the Empire in which Dash Rendar makes his Star Wars debut.
Overall this is a curious period of the timeline to explore and a curious main character to use. Was their some massive clamoring for more Dash Rendar? Is this book a way of testing the appeal of minor character stories set in the Rise of the Empire era? Possibly testing the waters for the Live-Action TV series which is rumored to have a similar setting?