revealed at Star Wars Celebration Europe
that bounty hunter Cad Bane's ship would appear in The Clone Wars' "bonus content."
Video of the panel and the concept art have surfaced on-line thanks to Youtube poster
TheHuskyDog7

The new ship pictured above has a very lean and mean look to it. It looks like an aggressive and attack vessel. It is also a serious departure from the concept art for Cad Bane's ship that was developed in 2009 for the Republic Heroes video game.

Concept art from artist Jeremy Love (aka Coldrum) worked up concept art on a ship for Cad Bane. Love worked on Star Wars: The Force Unleashed, Star Wars: The Clone Wars: Republic Heroes, and Star Wars: The Clone Wars: Lightsaber Duels.
The Slight of Hand
It is interesting to note that it has a similar color scheme and design elements as the previously shown main character's ship from Star Wars Rebels, called the "Ghost." The yellow paint, angular lines and top blaster canon turrets all have similar looks between the two ships.
Star Wars Rebels ship, the Ghost
A poster on the message board
Brick Horizon
says that the ship is viewable in a Clone Wars demo game on the Playstation and that the ship is called the "Slight of Hand." The name of the ship is confirmed by the artist in his description of the artwork.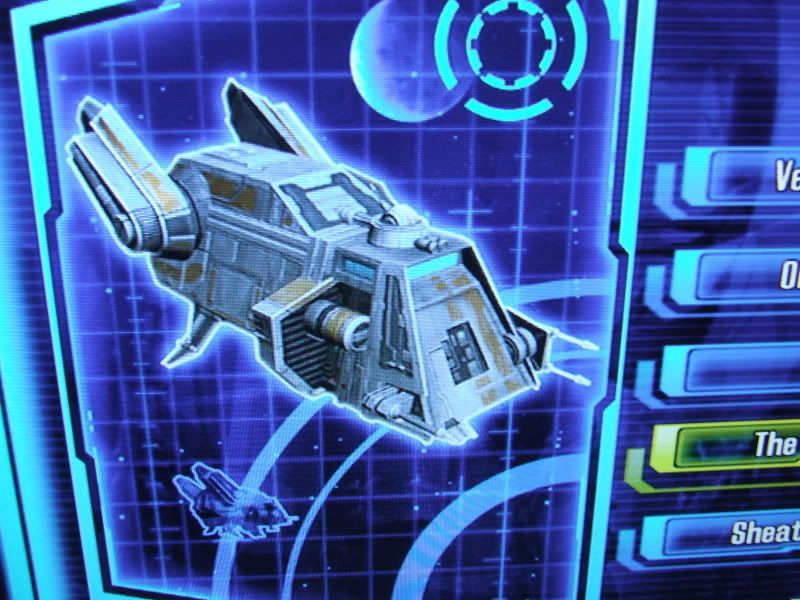 It will be interesting to see of Bane's ship retains the "Slight of Hand" moniker or if the ship will receive a new name.