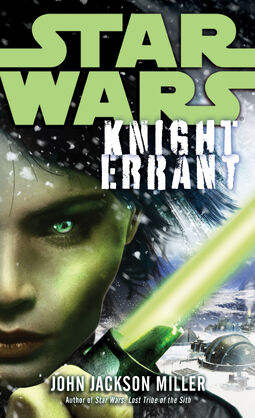 Good news around the Star Wars publishing world as two authors have recieved good news.
John Jackson Miller has received a
2012 Scribe Nomination by The International Association of Tie-In Writers
. Miller is in the running against Erin Evans, Christa Faust, Marshiela Rockwell and A.C. Crispin in the category "Speculative Fiction/Best Original Novel."
SPECULATIVE FICTION/BEST ORIGINAL NOVEL

STAR WARS: KNIGHT ERRANT by John Jackson Miller
DUNGEONS & DRAGONS – FORGOTTEN REALMS: BRIMSTONE ANGELS by Erin M. Evans
SUPERNATURAL: COYOTE'S KISS by Christa Faust
DUNGEONS AND DRAGONS: THE SHARD AXE by Marshiela Rockwell
PIRATES OF THE CARIBBEAN: THE PRICE OF FREEDOM by A.C. Crispin
Best of luck to Mr. Miller, though we will always have a soft spot in our hearts for Han Solo Trilogy writer A.C. Crispin.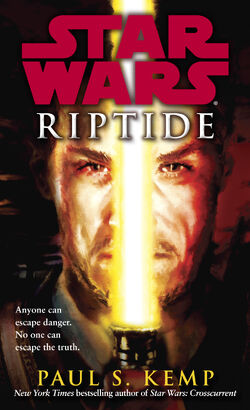 In other good news, author Paul S. Kemp's third Star Wars novel, Riptide has gone into a second printing. Once again proving the viability of a well written Expanded Universe novel that doesn't star film characters.
@Paulskemp
Just learned that my latest Star Wars novel, RIPTIDE, has gone back for another print run. Thanks, all. Force Lightning for everyone!
SOURCES:
A Writer's Life
and
Paul S. Kemp's Twitter