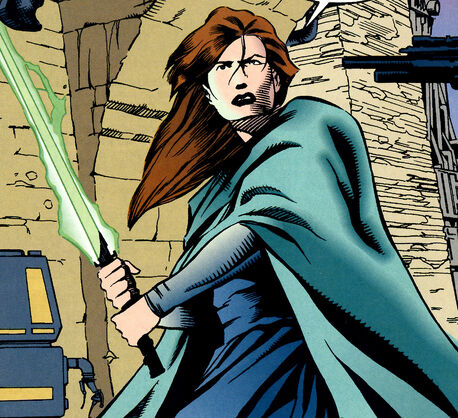 Del Rey Editor Frank Parisi gave us a big update on the Star Wars publishing calendar today, including the cancellation of the Nomi Sunrider novel, which was to be written by Alex Irvine.
Alex Irvine
Irvine's novel had a working "title" or nickname of Mandorla and if it reached publication the actual title of the book could not contain Nomi's last name of "Sunrider" because of a legal dispute with the Jeep automobile company.
Mr. Parisi's comments regarding the books cancellation:
The previously planned Nomi Sunrider novel (to be written by Alexander Irvine) has been cancelled due to changes in direction and concepts in the overall publishing plans. However, look for some exciting new announcements about 2013 (and beyond) in the coming months.
I am interested to learn more about why this book was scrapped and what new books are in the works.
UPDATE:
Reached via Twitter, Alex Irvine had the following to say regarding my condolences on the canceled book.
@Alexirvine: It was a cool story. Ah well.
After reading one of Irvine's other novels
Transformers: Exodus
, I enjoyed his writing and hopes he gets another at bat in the GFFA.
Source: StarwarsBooks on Facebook