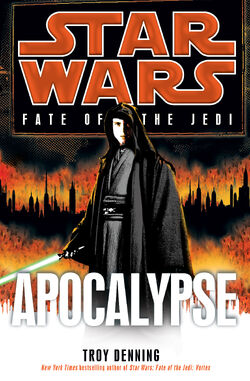 Troy Denning, author of numerous Star Wars books has written the concluding books in the Legacy of the Force series and the forthcoming finale to the Fate of the Jedi series.
Denning is deep in the editing process for Apocalypse and posted his estimation of the final page count on Apocalypse via his Facebook page.
Proofreading Apocalypse page proofs. It looks like the hardcover will be 445 pages, not including the preview chapter of another novel in the back.
Sounds good to me. I love big Star Wars books.