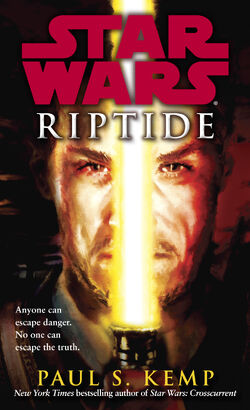 Star Wars Books on Facebook
has posted another mini-excerpt from Paul S. Kemp's next Star Wars novel,
Riptide
. Due out on October 25, 2011,
Riptide
is the sequel to
Crosscurrent
and follows the adventures of Jedi Knight Jaden Korr.
RIPTIDE Mini-excerpt #3: (ES)

Not for the first time, he wondered how much of recent events the Master had foreseen, how far into the future the Master's foresight extended. It was as though the Master had a recorder on the eye of fate, and through it saw and anticipated events like no one else.

Despite himself, Wyyrlok felt awed by the Master's power.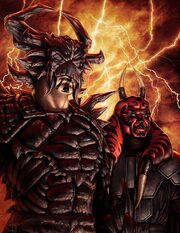 This book is interesting in that it we will be once again see the return of
Darth Kryat
's
One Sith
and Kryat's spokesman and guardian
Darth Wyyrlok
(The First). This will help connect Dark Horse's Legacy comic series to the rest of the Star Wars Expanded Universe and has me intrigued in just how much of the One Sith we end up seeing in
Riptide
.
SOURCE: Star Wars Books on Facebook