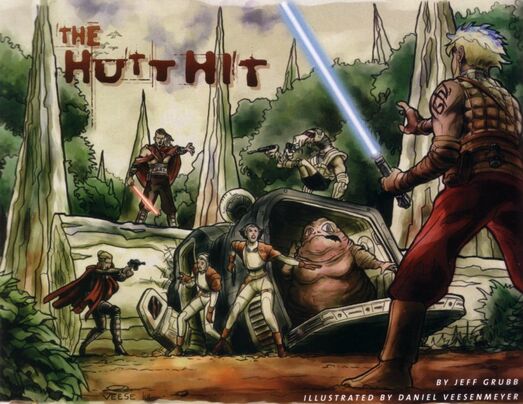 SW RPG Adventure in Star Wars Gamer #5
Jeff Grubb is writing a Star Wars novel that is tentatively scheduled to be released May of 2012. While the title of the novel and the storyline are not yet known we do know that it will focus on those handsome and oh so well mannered, paragons of galactic virtue, the Hutts.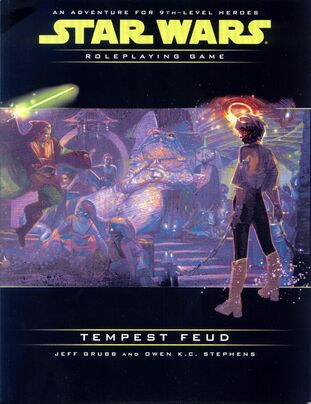 Mr. Grubb
has previously done writing for Wizard of the Coast's Star Wars The Roleplaying game.
The folks at Del Rey mentioned on Twitter and Facebook today that they are currently working on the manuscript for the book and we got a couple details regarding the book.
Apparently the book is set before the New Jedi Order novel series, which begins with
Vector Prime
set in 25 ABY. To the best of my knowledge according to the official novel timeline the last novel before NJO is
Survivor's Quest
set in 22 ABY so there is about 3 years in the timeline which appear to be fairly open.
We also learn that the protagonist is named Mander Zuma. We don't know what species or gender Mander is. In fact it appears that Mander may be an entirely new character.
Also on Facebook, Leland Chee, chimed in with some interesting Hutt Trivia.
Keeper of the Holocron

According the the Galactic Phrase Book, Huttese was based on Quechua, an ancient native language of Peru. So if you're fluent in Quechua, that might do.
That is all we know bout the story so far, but now I want to go re-read
Darksaber
.
SOURCES: Star Wars Books on Facebook and @DelReySpectra